PIH AGM / Seminar 2019
"A Sense of Belonging"
Supporting Mixed Race Children and Young People
Saturday 12th October 12:30-5:00pm Living Space, 1 Coral Street, London SE1 7BE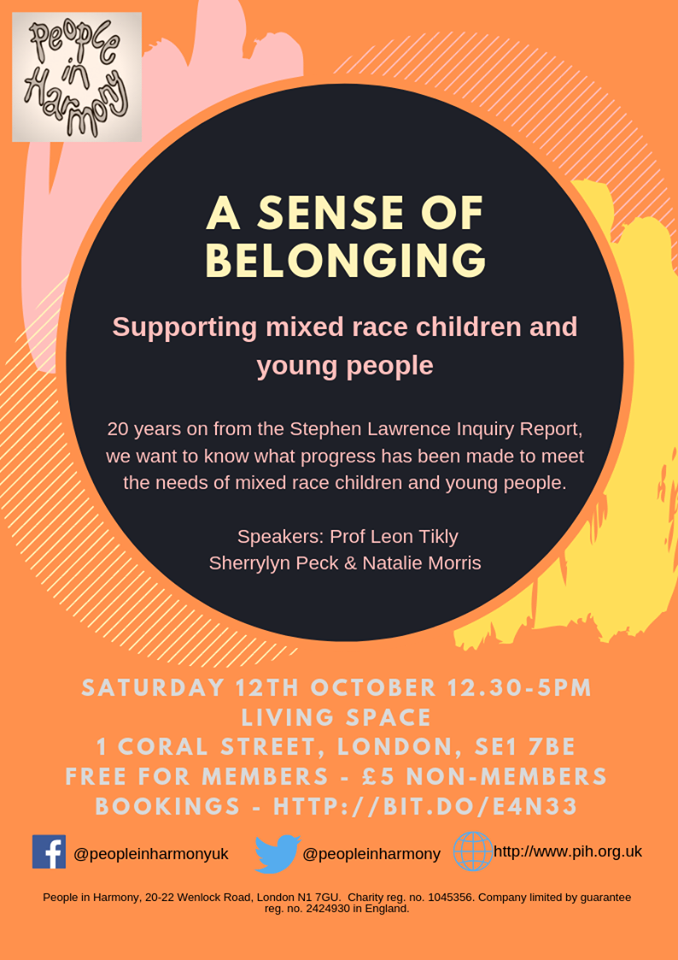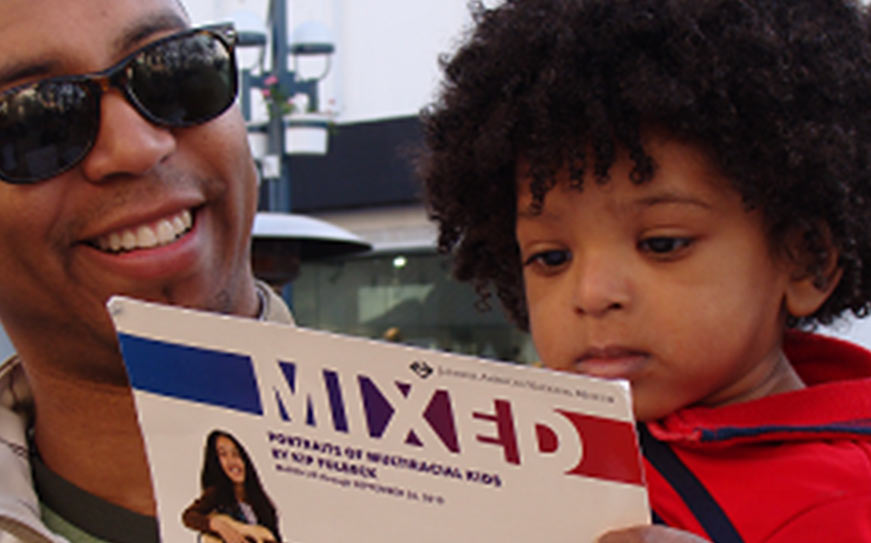 It's 20 years since the Stephen Lawrence Inquiry Report was published making it clear that it was not only the Police Service that was institutionally racist but also the Education and Housing services. It was a major concern there were issues that the education system needed to address such as the National Curriculum failing to reflect adequately the needs of a diverse multi-cultural and multi-ethnic society and the number of exclusions from schools which were disproportionate to the ethnic mix of the pupils.
What progress has been made since then to meet the needs of mixed race children and young people?
does the National Curriculum reflect the lives of the mixed race population and their families?

are their different experiences and the issues they face being understood and addressed by all public services?

is racism being addressed in educational settings?

what support is available to deal with racism (race hate crime) and what preventative measures are there?

what needs to be done to ensure environments for children and young people are inclusive, diverse and safe?
Bring your views and experiences and contribute to the discussions around changes needed to the pubic services provided to mixed race children, young people and families – services that need to reflect them and their needs and acknowledge their right to self-identify.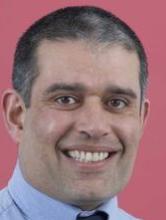 Chair: Professor Leon Tikly, University of Bristol
Speakers: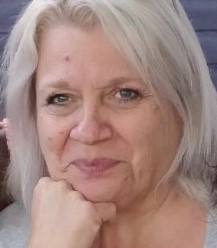 "Mixed Race Young People and Safety" Sherrylyn Peck, CEO Safer London
"The LIves of Mixed Race Young People" Natalie Morris, Journalist

Venue: Living Space, 1 Coral Street, Lambeth, London SE1 7BE
Date: Saturday 12th October: 2019
Time: 12:30pm – 5:00pm
Fees: £5.00 non-member
FREE members who subscribe to PIH
Book tickets on eventbrite, click here: "A Sense of Belonging"
Can you support our work and VOLUNTEER to help us at this event on Saturday 12th October? You will meet members and volunteers involved with the charity's work and help to set up and be ready for us to welcome attendees. You can enjoy the event during the afternoon listening to speakers and contributing to discussions until it's time to help put away event material at the close of the event. The venue is a 5 minute walk from Waterloo and a few minutes from the nearest bus stop. Reasonable travel expenses can be paid.