PIH AGM/Seminar 7th October 2017
'UNDERSTANDING MIXED RACE'
similarities & differences – identities & belonging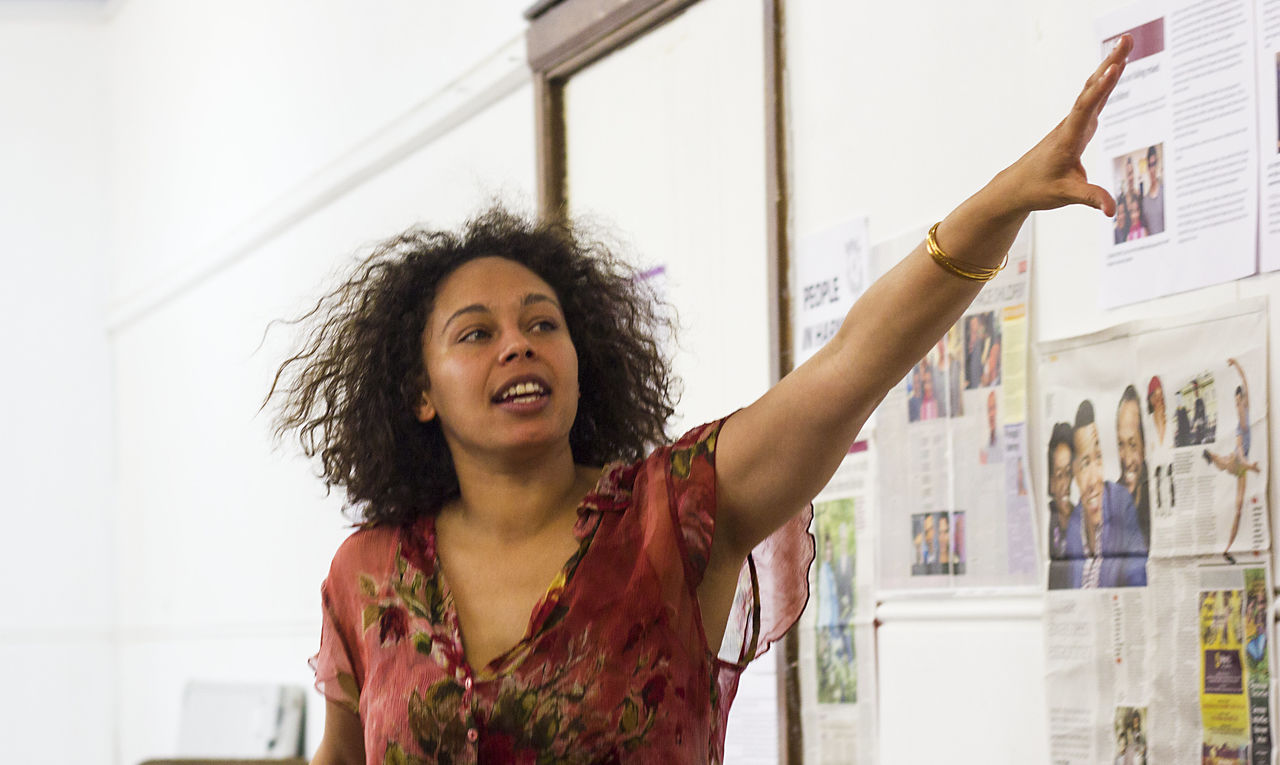 This event has now taken place
As the mixed population expands in the UK more attention must be paid to the experiences – positive and negative – of mixed race children, young people, families and couples.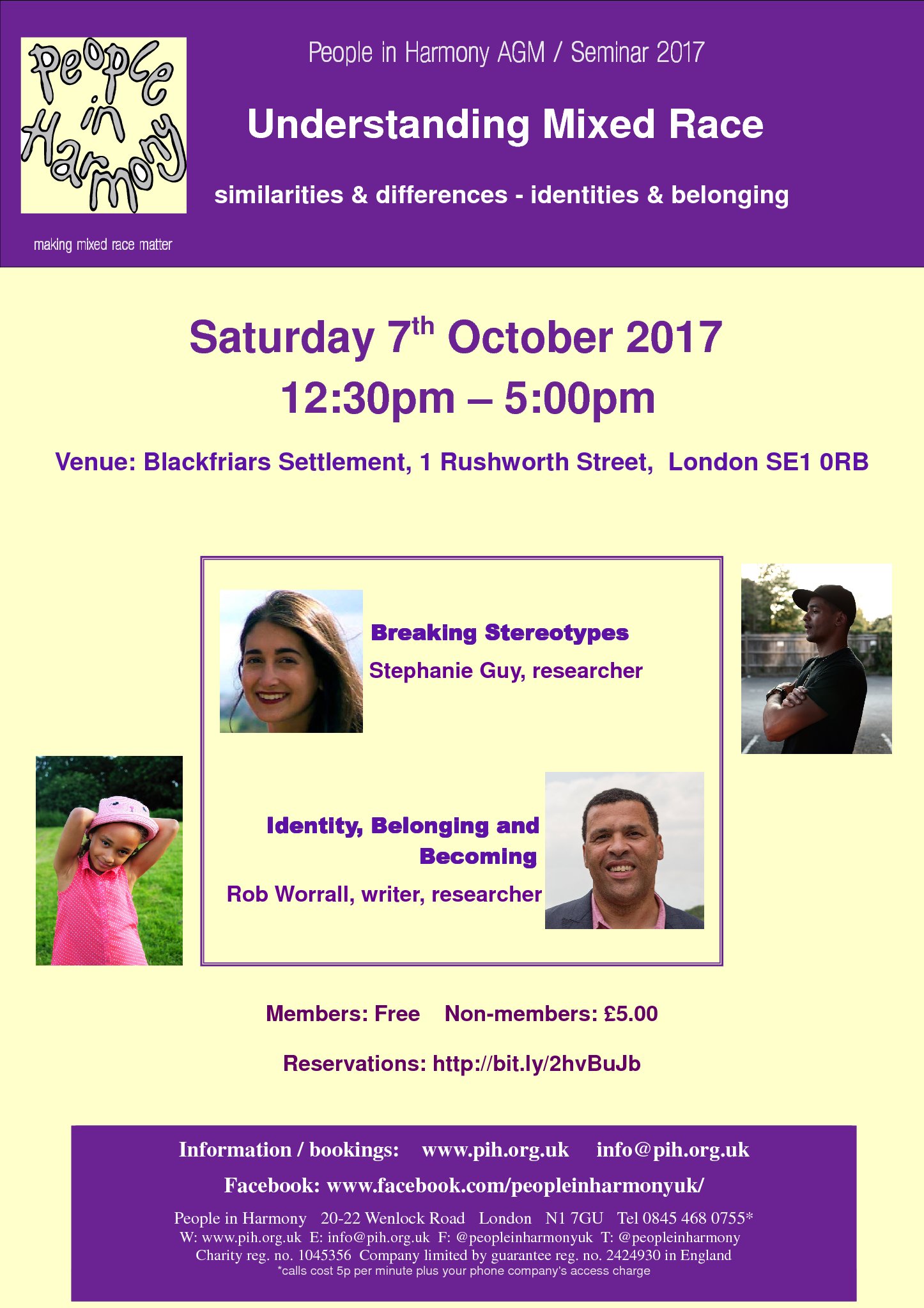 The UK's mixed race charity, People in Harmony (PIH) have invited speakers to present both research and personal experiences on mixed race at this annual seminar. Attendees will be able to participate in discussion on the talks and of the need to raise awareness of the issues and challenges they face.
Stephanie Guy has a personal and academic interest in mixed race studies and will be presenting some preliminary results from her research into the wellbeing of mixed race children across England, looking at the key development outcomes and risk factors
Mixed race identity is a topic that will be explored by speaker Rob Worrall drawing on his own and that of two of his children's lived experiences and reflections. Rob is of mixed African and European heritage with a strong interest in identity, belonging and becoming.
Mixed race issues are often overlooked and not always understood. Statutory services need to be aware of the different needs and experiences of the mixed population to improve outcomes of services provision.
Speakers

: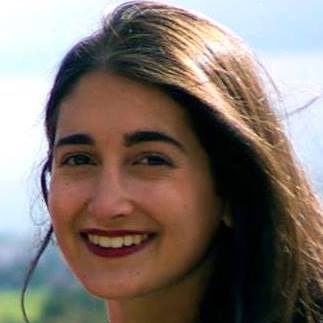 "Breaking Stereotypes" Stephanie Guy
"Identity, Belonging and Becoming" Rob Worrall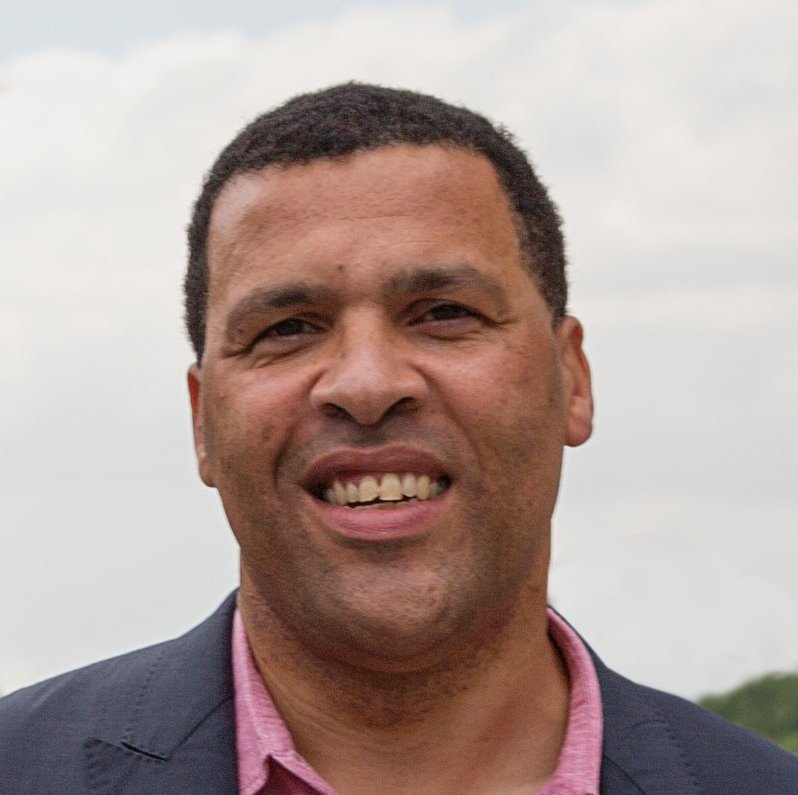 Schedule: Understanding Mixed Race
Venue: Blackfriars Settlement, 1 Rushworth St, London SE1 0RB Map
Date: 7th October 2017
Times: AGM 12.30-1.30pm, Seminar Registration 1.30pm – 2.00pm, speakers & discussions 2.00-5.00pm
Fees: Members Free Non-members £5.00
Bookings: https://www.eventbrite.co.uk/e/understanding-mixed-race-tickets-36437214690