RESEARCH: A Call for MIXED-RACE Females to Participate.
Hello, my name is Stephanie Richards. I am currently studying a Masters degree in Race, Education and Decolonial Thought at Leeds Beckett University. I am looking for candidates that are interested in participating in my research.
My research topic area is Colourism and the exclusion of Black Mixed-Race women from the conversation of racism. Most scholars have only examined the impact of racism on Black people as a whole and have overlooked the impact of important intragroup differences. They have also failed to acknowledge that while darker-skinned Black people are more likely to experience exclusion due to their skin colour, Mixed-Race Black people are overlooked or seen as privileged, when exploring the impact of racism. My research is about bringing awareness to this phenomenon and giving voices to those that are excluded from the conversation.
Requirements to participate in this research: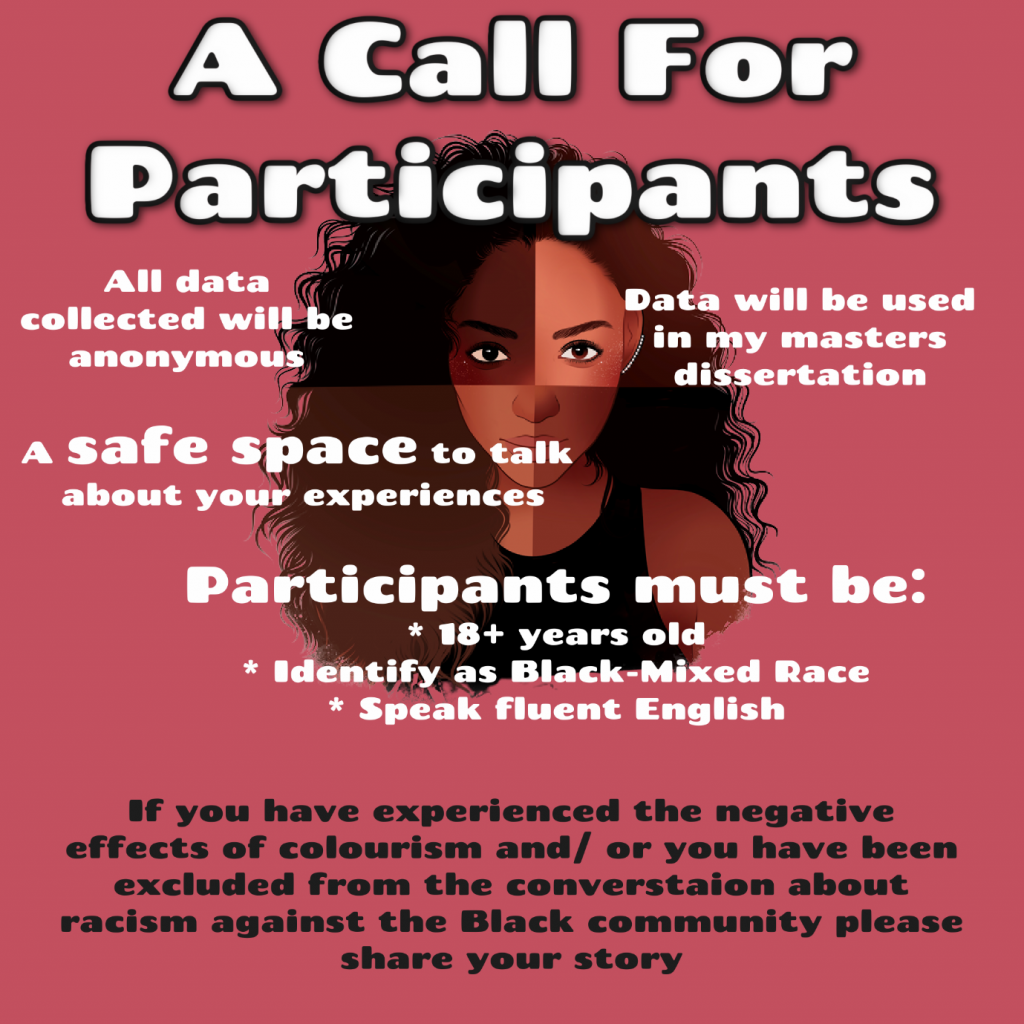 Identify as Black Mixed-Race.
Must be 18 years and over.
Must speak fluent English
The interviews will be conducted at the end of June beginning of July (dates and times TBC). They will take 1 hour to complete and will be conducted via zoom or phone call.
If this is something that you would like to participate in or if there is someone you know that meets the requirements and would be interested in taking part, please share this post or email me at: