The Hafu Project
We would like to invite you to The Hafu Project's first exhibition in Japan!
The Hafu Project is a visual and sociological study & representation of the so-called "hafu"s. The work provides an unfolding journey of discovery into the intricacies of what it is to be a hafu in modern day Japan as well as on a global scale in a time where culture, nationhood and identity are increasingly fluid.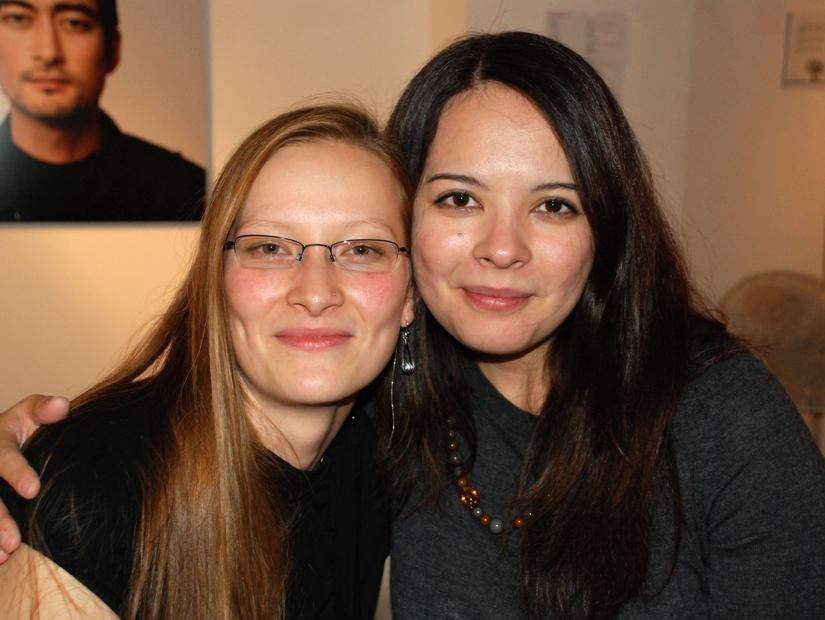 Natalie & Marcia, photo by Paolo Sarappa
Exhibition Dates:
7 August 2010 (Sat) – 29 August 2010 (Sun)
Tue-Thu & Sun 12:00-19:00 &
Fri/Sat 12:00-20:00
(Closed on Mondays and 14, 15 and 16 August)
Location:
3331 Arts Chiyoda
6-11-14 Sotokanda Chiyoda-Ku,Tokyo, 101-0021
1 minute walk from Suehirocho station on the Tokyo Metro Ginza Line (exit 4)
We are also running a public talk at 3331 on:
13 August (Sat) 19:00 – 22:00
This public event explores the complex nature of the identities and experiences of hafus. The first part focuses on the making of the project and themes derived from the interviews. In the second half we are inviting a guest speaker, also a hafu, to provide a valuable opportunity to explore the ways in which ethnic territory and identity are actually negotiated and defined.
Exclusive private tours and an informal talk by the curators
can be attended on the following dates too (English and Japanese, both available):
7 August 2010 (Sat): 3pm – 5pm
8 August 2010 (Sun): 3pm – 5pm
18 August 2010 (Wed): 6pm – 8pm
21 August 2010 (Sat): 3pm – 5pm
22 August 2010 (Sun): 3pm – 5pm
3000 yen per person
A maximum of 5 people may book on each of these tours.
Booking is essential:
www.hafujapanese.org
We look forward to hearing from you and meeting you.
Please feel free to email this flyer on to anybody else who might be interested.
With warm regards,
Marcia & Natalie
Hafu photography/research
www.hafujapanese.org

Hafu documentary film
www.hafufilm.com