Will mixed race be the largest minority group by 2020? Not according to reliable data and projection figures….
Read "The Growth of the 'Mixed Race' Population" by Peter Aspinall and more features, articles, poetry and news in the Spring 2010 People in Harmony Newsletter.
Click here to download a pdf of this issue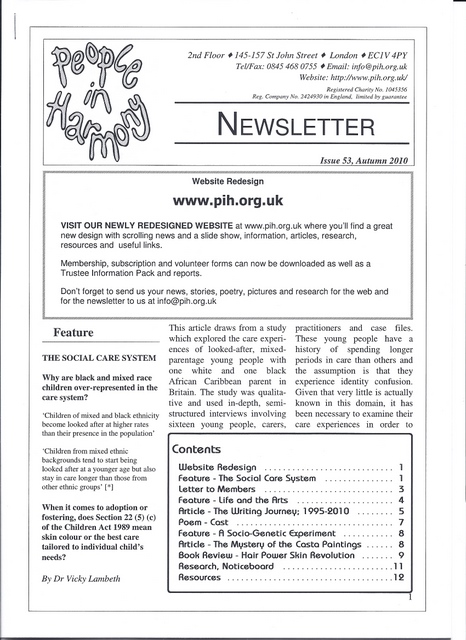 Join People in Harmony to receive a regular copy of the published newsletters.
Click here for membership information and to download membership and subscription forms.
Click here to contact us