PIH AGM / Seminar 2016
Exploring Mixed Race in 2016:
People, Parents and Partnerships
This event took place on
Saturday 1st October 12:30pm – 4:00pm
Bethnal Green Library, Bethnal Green, London E2 0HL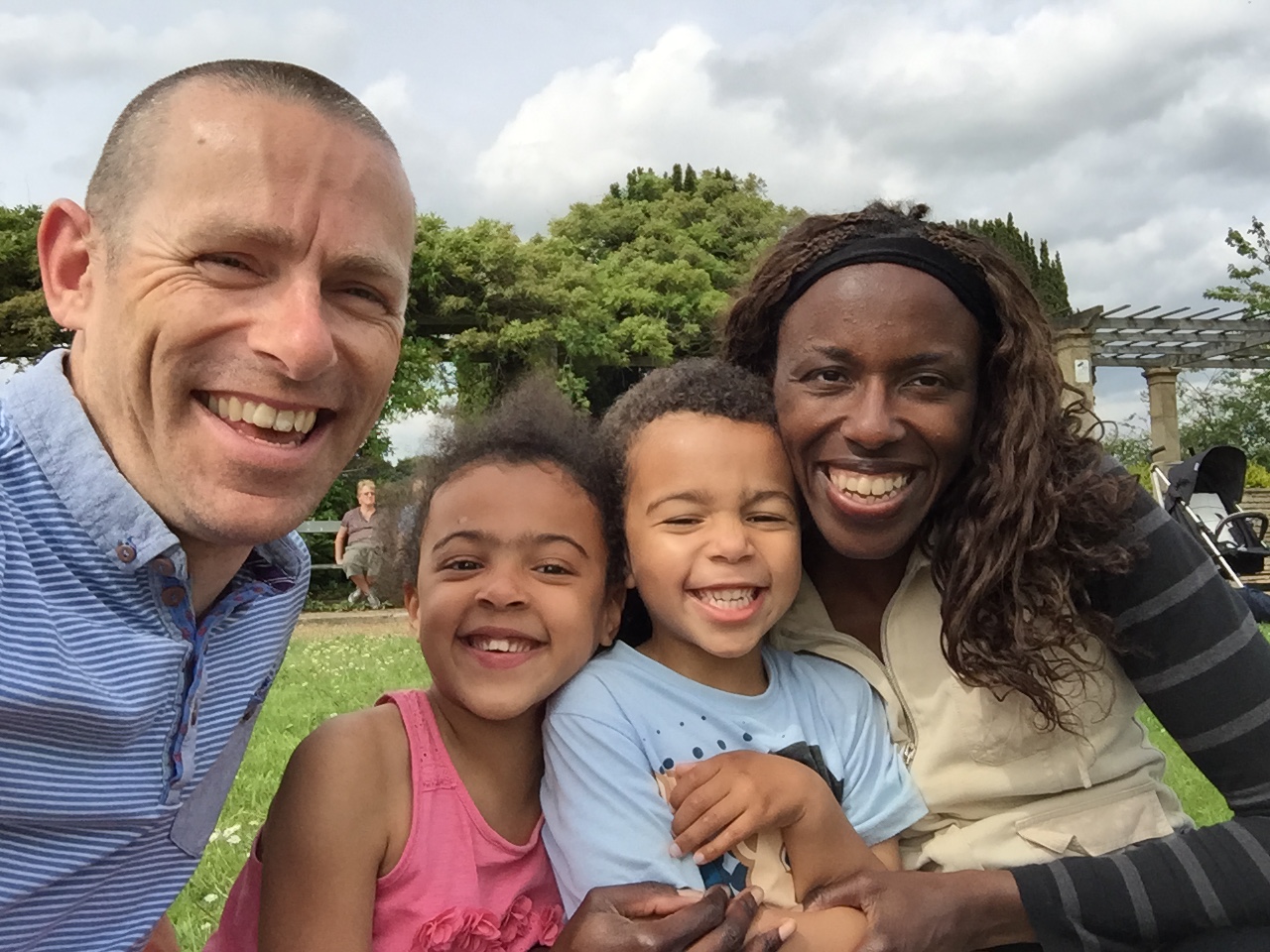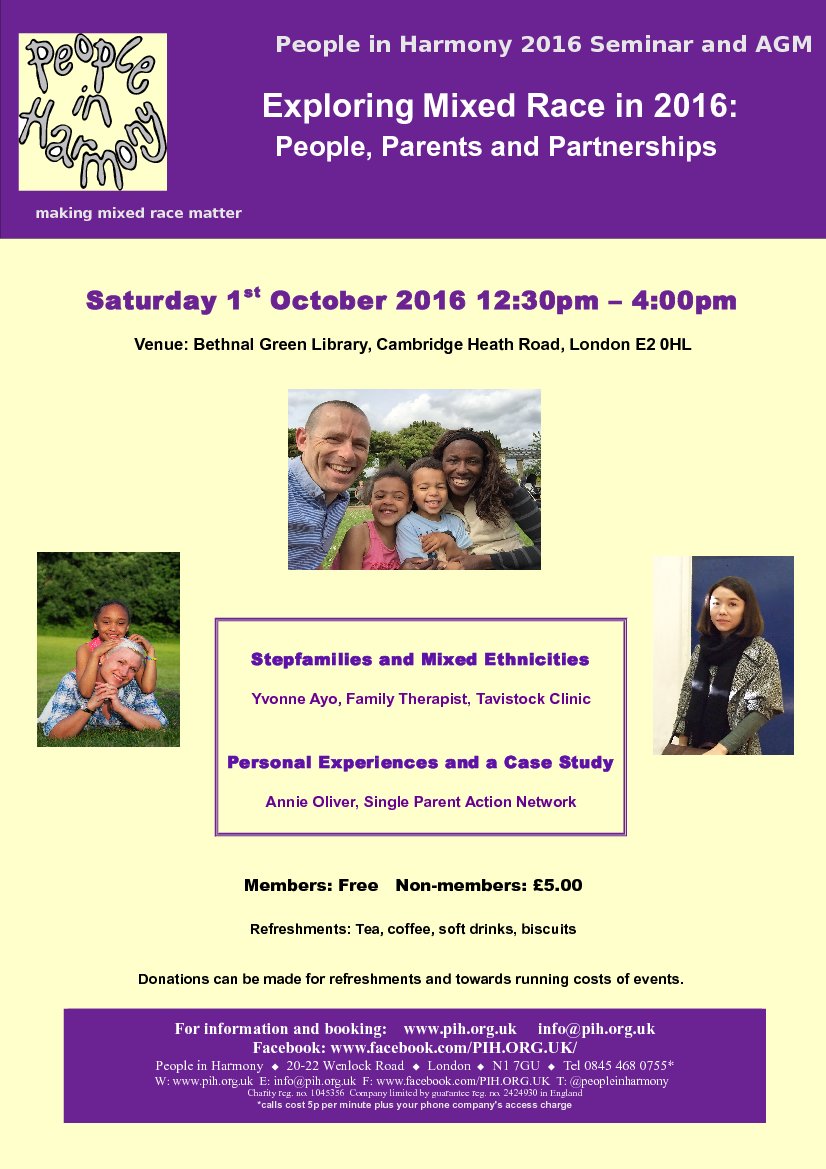 This year's seminar will focus on issues for mixed race families, young people and children, now and into the future. With the numbers of mixed race people growing significantly in the UK this is an important time to look at what this  new demographic will mean for people of mixed race now and into the future.
How are families of today constructed when there may be more than two ethnicities and religions? How are attitudes changing towards mixed relationships or are these relationships more vulnerable than mono racial relationships? These are some of the questions that will be up for discussion at the People In Harmony (PIH) annual seminar, which will also incorporate the organisation's short AGM. Speakers will cover single parenting and the experiences of families where one child may be of a different ethnicity from her/his siblings. We look forward to seeing you there to share your experiences of mixed relationships with our members and supporters.
We welcome all those who are interested in the development of their communities, whether as activists, policy makers or those with a stake in this topic because they are mixed race or in a mixed race relationship, or have children of mixed race. Based on the presentations and discussion   PIH will publish a report which will be available to politicians and policy makers who have the responsibility of ensuring that people of mixed race, their families and children are fully considered in the development of an inclusive society.
Stepfamilies of Mixed Ethnicities Yvonne Ayo, Family Therapist, Tavistock & Portman NHS Foundation Trust
Personal Experiences and a Case Study Annie Oliver. Parent Support Manager, Single Parent Action Network
Admission Fee:
Members: Free
Non-Members: £5.00, eligible for 6 months free membership
Refreshments: Tea, coffee, soft drinks, biscuits. Donations can be made in advance or on the day
Register here:
Admission  Payments:
Venue:
Bethnal Green Library
Cambridge Heath Road 
London E2 0HL

Getting There:
The Library is situated in Bethnal Green Gardens.
map of the area
By public transport:
Nearest tube: Bethnal Green.   
Nearest bus: 8, D6, 254
By car:
There are no parking spaces outside the library.
A limited number of pay and display parking spaces are in local roads
Parking spaces are for Tower Hamlets residents permit holders only