PIH Parliamentary Reception
1972 – present: 40 years of People in Harmony
Monday 22nd October 2012
3.30pm-5.30pm
Boothroyd Room, Portcullis House, Westminster, London SW1A 2LW
Contact us if you wish to come
People in Harmony 40th Anniversary 1972 -2012
Kindly hosted by Gavin Barwell MP, this event will provide an opportunity to explore
changing mixed race experiences over the past 40 years as well as current issues for
mixed race people, couples and families.
~ 1972 ~
mixed race people didn't have full 'social' citizenship in the UK.
~ 2012 ~
mixed race was centre stage at the Olympics ceremonies.
2011 census is expected to show more than 1,000,000 'mixed' people,
making it one of the fastest growing groups.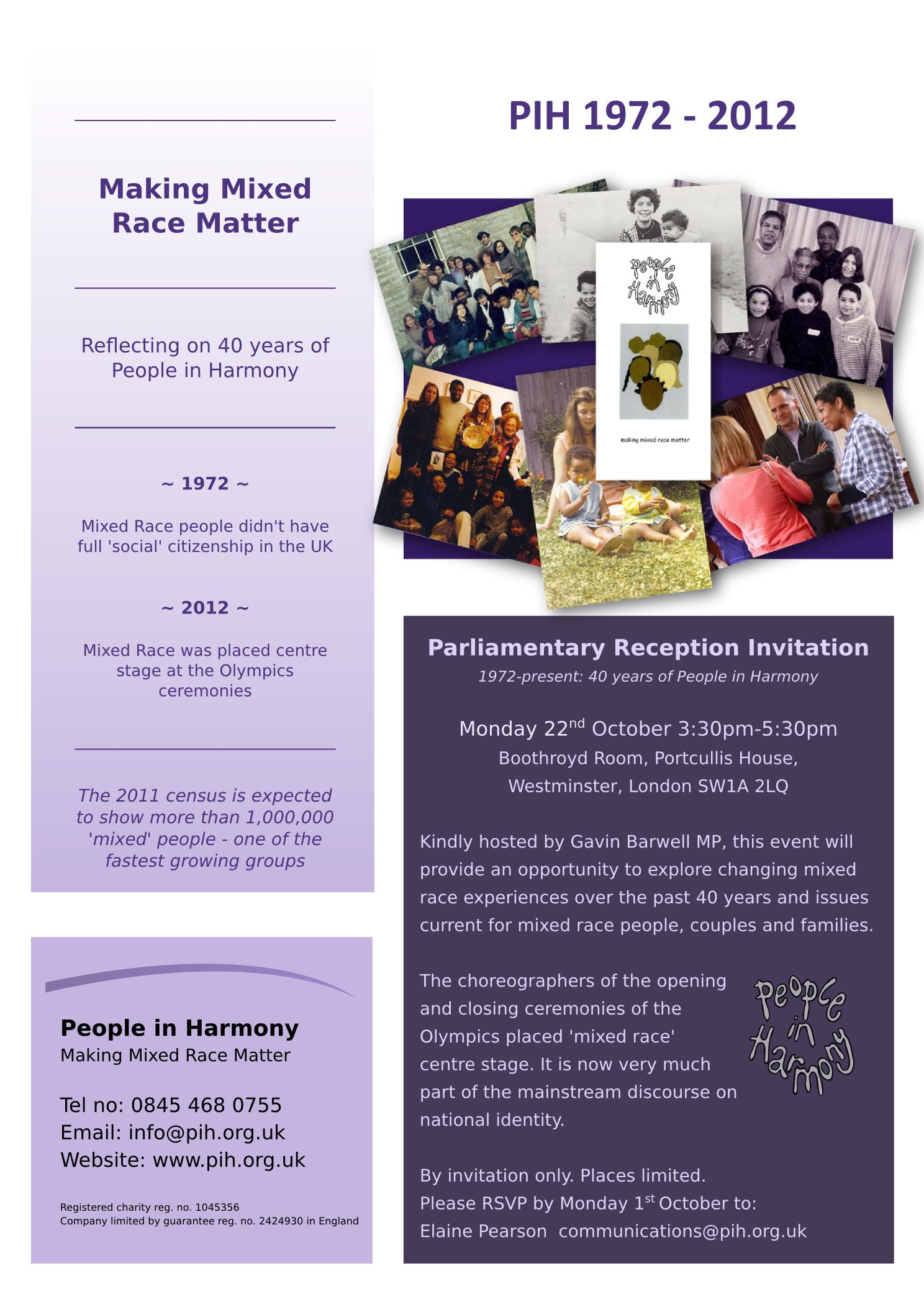 By invitation only with limited places.
Contact Val Hoskins if interested in attending
Email: info@pih.org.uk