People in Harmony is a long established organisation for mixed race people, couples and families. We have been active for 51 years and what keeps us young is the need to respond to constant social change and new challenges to people in mixed race situations.
We want all members to feel included, supported and empowered.
There are many areas of interest and concern within the mixed race community that People in Harmony continues to be in a unique position to debate and support. Membership is nationwide and anyone who is supportive of our aims is welcome to join the membership and participate in discussions and activities.
Who can join us?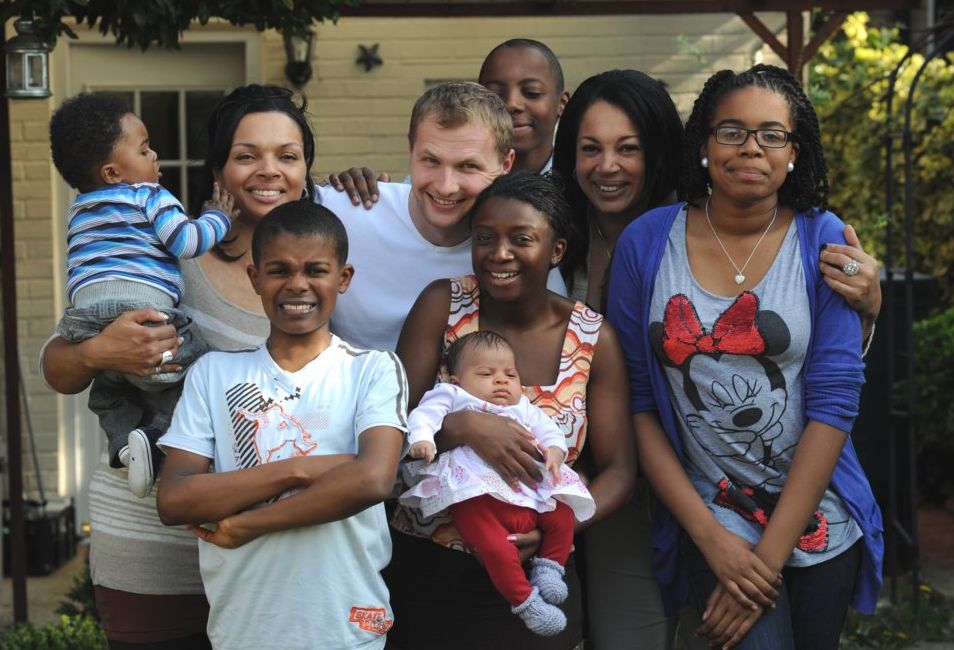 Individuals
Families
Couples
Voluntary Organisations
Statutory Organisations
To join us as a member:
Click on the "Join Online" button above to go to the online membership form.

Complete the form by filling in your details, selecting your membership type, and press 'Submit' at the bottom of the page

You will be taken to a page allowing you to set up your annual membership fee payment via Paypal or online banking. Subscription fee for individuals. families, couples is £12.00, further details on application form.

We will then contact you in due course to welcome you to People in Harmony
What does your Membership Subscription include?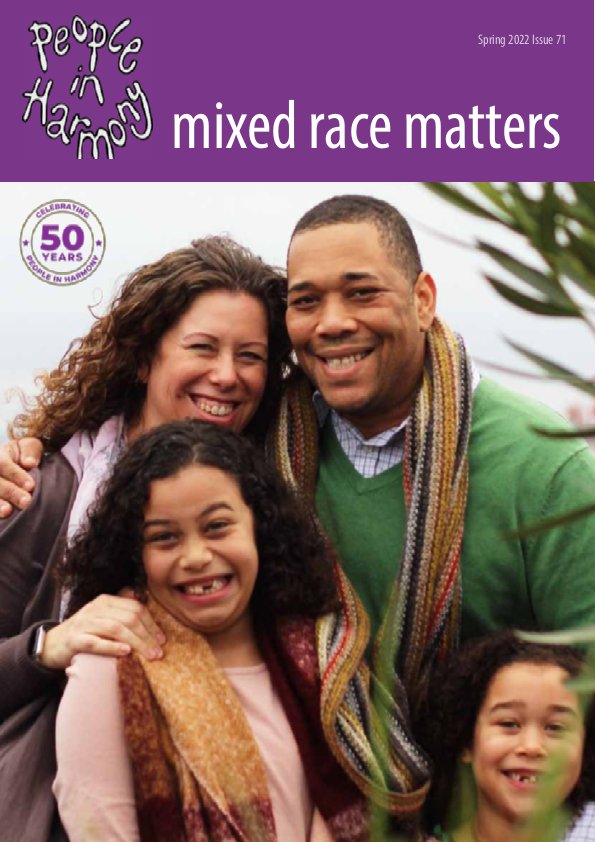 Welcome pack
Bi-annual magazine
PIH Annual Events
Monthly Chat via ZOOM
Mixed Race support & information
Information updates
Research notifications
How can you support us?
Additionally:
We are always looking for member Volunteers to share in the work of the organisation, particularly welcoming anyone wishing to volunteer as a trustee or in any other capacity. Those interested should make contact here.
There is great scope for using all sorts of skills such as creative work, practical help, project management, office work and other abilities so there is room for us all. Our Charity is about you and for you, we want YOU to be involved!
Membership Application
Aims & Objectives
History
Join Our Team
Trustees
Links
Contact Us