Join us in MAKING MIXED RACE MATTER and celebrate
Exploring Mixed Race, Mixed Culture & Developing Relationships
Saturday 17th July 2021 12:30 – 15:30
Annual General Meeting 12:30pm
Welcome by Dr Michelle Balach-Ali, PIH Chair
Speakers & Discussions 1:30pm
MIXED UP IN LOVE – Tineka Smith
The Complexity of 'Passing' and Exoticisation – Anoushka Nawaz-Khan
Mixing Race and Culture – Stephanie Guy
BOOK YOUR FREE EVENT TICKETS HERE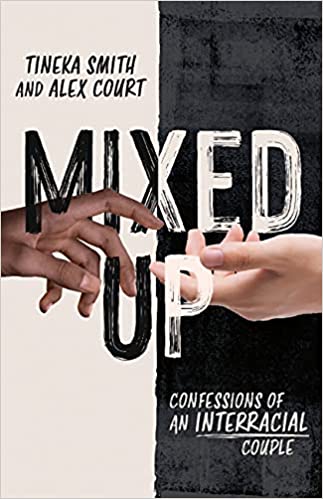 Tineka Smith is a writer, racial equality advocate and entrepreneur.
She is also the founder of Huetribe, a greetings card company aimed at promoting diverse representation.
Tineka has co-written MIXED UP: Confessions of an Interracial Couple with her husband, Alex Court. They recently collaborated with Inner Circle, a dating app, for a new report on Interracial Relationships, Mixed Up In Love.
Anoushka Nawas-Khan
My name is Anoushka, I am a 24 year old mixed white British and Pakistani woman living in South Wales. As is the same for all mixed people, mine has been particularly unique. Other than my Pakistani father, I have grown up in predominantly white spaces, but never fully felt like I was one of them, because I wasn't. My exposure to racism and microaggressions was something I never really understood until I started exploring my place in society as a mixed person a few years ago, and exploring the perspectives of others. My biggest struggle as a mixed woman is that I could, to some, pass as white. I have found myself fighting to vocalise my experiences to those who believe I am not representative enough, struggling to hold onto my Pakistani heritage as it is so often dismissed. While this happens, I also experience microaggressions and racism from others. Beauty standards and the exoticism of being mixed is also another hurdle I, and so many other mixed people have to overcome, and I look forward to talking about both of these issues further at the AGM!
Stephanie Guy has come to specialise in mixed race studies through a personal and
academic interest. Happily ticking the 'White and Asian' box, she identifies as a
mixed-race Sri Lankan White Australian. She is particularly interested in the
intersection of everyday lives of mixed race people and social policy, and has
previously worked in social policy for the Australian state and federal governments.
She holds a MPhil in Sociology from the University of Cambridge and a BA(Hons) in
Australian Indigenous Studies from the University of Melbourne.
Stephanie conducted research into the well being of mixed race children
across England. The research was sponsored by PIH and formed a final report
that provided a strong evidence base for policy makers and service designers to
ensure that mixed race children grow up in an understanding and respectful
environment.