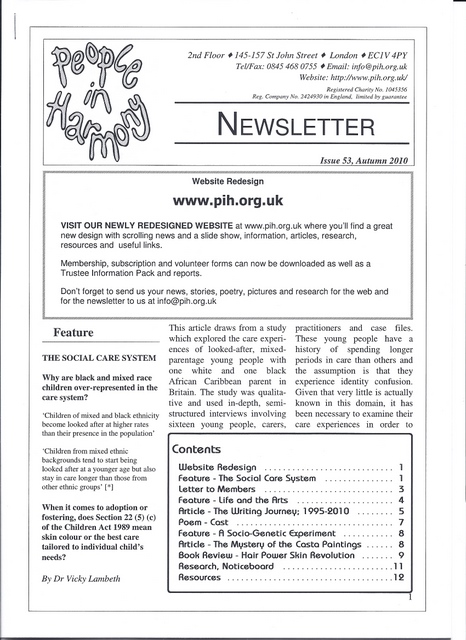 "….. information such as ethnicity, sex and age took precedence over any other sources of information when foster placements and children were matched"…..
What information is needed to match children and families? Read 'Mixed Heritage and Proud' by Sara Kate Bennett, 'Mixed and (mis)Matched' by Fiona Peters, book reviews, poetry and more…..
… in the People in Harmony Newsletter Spring 2012.
The Newsletter is published for members and you can receive regular copies by taking out a membership subscription. Click here for information.